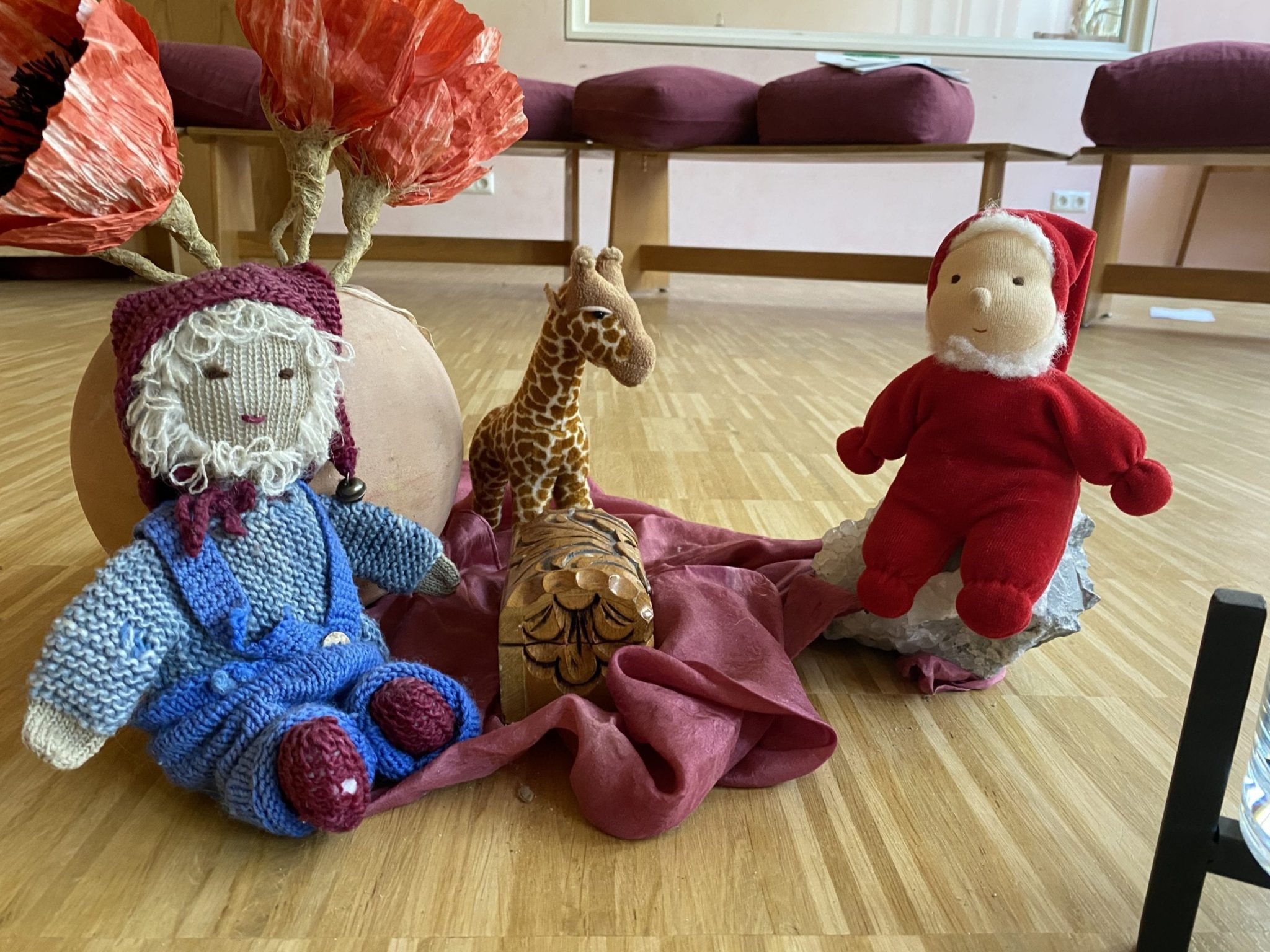 Online learning…
…is flexible, participation can be shaped according to individual needs and you can work at you own pace without any pressure and control. These are, no doubt, the positive aspects of e-learning courses. But as there is no sun without shadows, online courses also present us with some challenges. We have to mobilize enough will forces to stick to the course, to work on the tasks individually and to contribute to discussions  – without being forced by timetables or teachers' presence.
Studies on online learning show that it is of great help if we have somebody we are doing a course together with. Once we have got to know colleagues in a conversation, we feel more obliged to participate and respond. Hence personal contact helps us to follow our initial aim and reach our goal. This is one reason, why we suggest working together with colleagues in groups once you have enrolled in one of our courses.
Offline courses…
… are another way of supporting the idea of a learning community. Throughout the coming year there are various possibilities to meet with people who are already working with elewa courses or who are interested in topics represented in elewa courses and might take such an offline experience as a start for continuing work with one of the online courses.
The International Refresher Week in Kassel does not only offer various courses on a range of topics including foreign languages (Ulrike) and maths ( Birte). There will also be an evening forum in which we will exchange experiences with elewa and practice methods of collegial cooperation and support.
There will be two weekends for foreign language teachers which will focus on the topic of media usage and literacy in FLL (main language spoken will be German)
on the 27th/28th of April in Hamburg Seminar
on the 3rd and 4th of May in Kassel

for information write to info@mensch-und-sprache.de
In November, annual English Week offers the opportunity to dive into the English language, enjoy artistic activities and meet other colleagues in various workshops about teaching English in classes 1 to 12.
Blended learning
So, if you feel like joining a learning community of Waldorf teachers, getting to know some of the elewa team and maybe joining up with others for taking a course in the future, these offline courses offer great opportunities.
Looking forward to meeting you – online or offline!
Greetings, Ulrike